This Persona 5 Walkthrough is currently on hold. Please be patient!
This Persona 5 Walkthrough is currently on hold while the Pokemon Sun and Moon guide is being worked on.
Persona 5 is the technically the sixth video game in the main Persona franchise, which is a spin off of the Shin Megami Tensei franchise. It has a western release date of February 14, 2017.
Like the previous two entries, Persona 5 will be a mix of visual novel and dungeon crawling role-playing game. You play as a second-year high school student who moved to Tokyo just before the start of the school year. After an "unexpected incident," he and his fellow classmates become Persona users apart of a mysterious Phantom Thief group.
If you're new to the Persona franchise, the following two entries from Persona 3 and the official Persona 5 website should quickly explain what Personas and the shadows they fight are.
Throughout the series, "Persona" refers to a hidden "personality" or the "other self" that lurks within oneself. Personas manifest themselves as legendary gods and demons, and hold otherworldly powers. The adolescents who awaken to the Persona ability wield their powers to confront and overcome many perils that stand in their way.

Personas and Shadows are the same thing. That's why you're able to fight them in the first place. Shadows are the lower parts of the psyche everyone has… Suppressed human thoughts given physical form. When people are unable to face their darker selves, they break loose, free from all control. But sometimes, humans with special awareness can tame their Shadows… Those are Persona-users.
Special Editions
Persona 5 will release on both the PlayStation 3 and PlayStation 4. The PlayStation 4 version will include a standard edition and steelbook case version for the same price.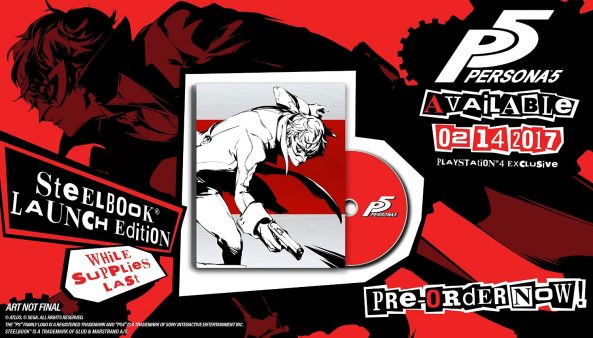 Additionally, a special "Take Your Heart" edition will be available for PlayStation 4 for $90. It will include the game, the steelbook case, a hardcover art book, a soundtrack CD, a school bag, a 4 inch Morgana plush, and a collector's box to hold it all.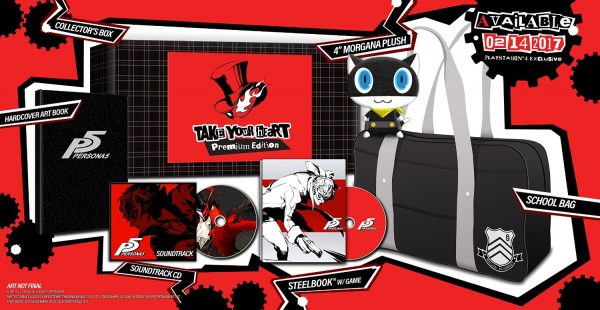 Gameplay
Like the previous two entries into the main series, Persona 5 will be a mix of a visual novel and dungeon crawling role-playing game. The protagonist attends the Shujin High School in Tokyo, Japan. You will be able to explore the school and metropolitan area, make new friends, and establish romantic relationships.
Each day will be split up into sections, allowing you to spend time doing various things. After a certain point, you will be able to explore various dungeons filled with shadows. These shadows are fought in turn-based battles using various physical and elemental attacks.
Characters
Persona 5 will feature at least nine primary characters, given the Persona 5 box art. More information will be posted here when it is made available.
Protagonist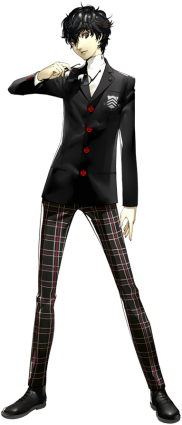 All players will take the role of an unnamed male protagonist who moved to Tokyo just before the start of the new school year.
Ryuji Sakamoto

Anne Takamaki

Yusuke Kitagawa

Morgana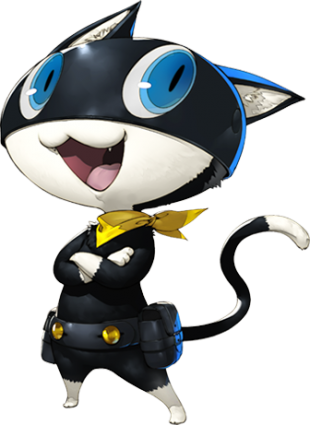 A small cat-like animal that will accompany the team throughout the game.
Makoto Niiiima

Futaba Sakura

Haru Okumura

Personas
Personas are alternate egos of each character that take the form of legendary gods and demons. All characters will be able to control one, but the main character is able to use over 100. The Personas can then be fused together to create new, stronger Personas. At this time, only one Persona has been officially revealed.
Arsene is the protagonist's initial Persona, characterized by a mask-like face and a pair of huge, black wings. Some suspect an association between its name and the famous gentleman-thief, Arsene Lupin. What is the origin of this Persona, and what power does it hold?